Mandeville Book Fair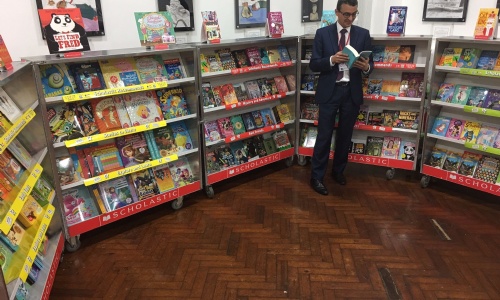 Take a look at the lovely books on offer
The Book Foar @MandevillePS is with us until next Wednesday.
There is a huge selection of books, that are suitable for every age and ability of reader, and most of the books are also on sale at a reduced price.
For example:
'Gorilla love Vanilla' has an RRP of £5.99 but Mr Bird purchased a copy for his daughter for £2.99 - half price!
Below you will see Mr Shapland enjoying one of the books and deciding on which one to buy after our Parents' Evening last night.