Year 5's Camping Trip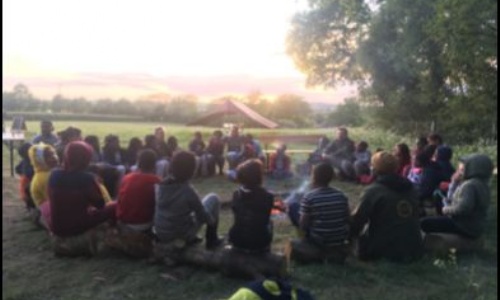 A very lucky group of Year 5's recently went camping in Kent.....
A very lucky group of Year 5's recently went camping in Kent. They left school on Tuesday 8th May in lovely clean clothes, waved on their way by some very nervous parents & carers and returned on Friday 11th May, covered in mud and exhausted, greeted by some well rested, relaxed parents & carers!
We made the train from London to Hobbs Hill Farm by the skin of our teeth and arrived to a warm and friendly welcome from the wonderful Garden Classroom team, who took us on our first adventure into a bluebell wood. Before we had even got to our campsite we had learnt about Bluebell people, Grumpy Old Oaks and sampled a fair amount of wild garlic! Over the next couple of days we experienced all kinds of firsts, faced our fears, became nocturnal and got absolutely filthy! We made memories that will last forever- here are some of Year 5's best moments.
Best week of my life! – Maya: The amazing Hobbs Hill camping trip was the best! It was absolutely worth it and the most amazing experience you could ever dream of. The staff there were kind and so memorable, it felt like we were one big happy family, it was that good. The camp staff and our wonderful teachers were all there to support us and help us all of the way. If you were there you would want to stay for the whole of the week. The food was the best; it was cooked by the wonderful Millie. The tents were different sizes (my group was in a big one). They were so comfy because there was a huge sleeping bag with a fluffy sleeping bag liner and a big pillow and furry blanket - it was like heaven. One bad thing was, if you don't like bugs you should not come because you will realise spiders are doing you a big favour with flies! If you like the outdoors then you are the best person for this trip.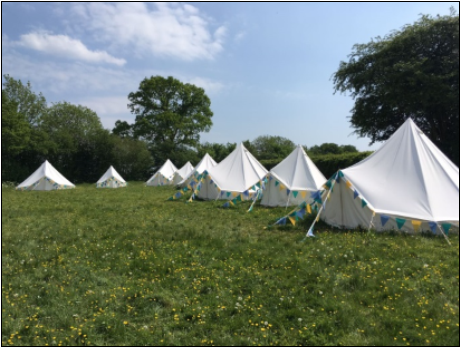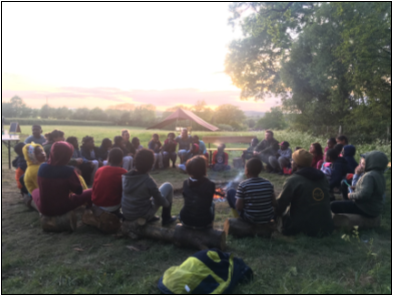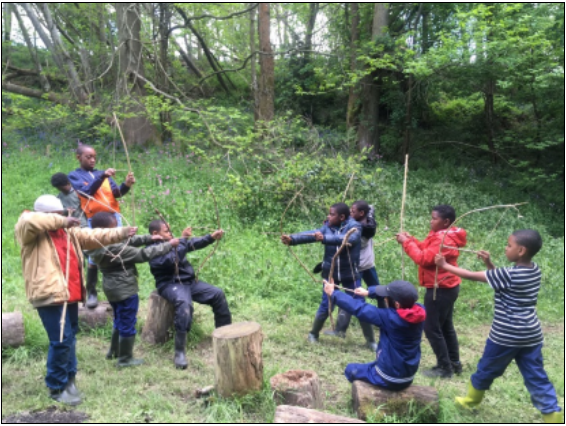 Best trip ever – Sufiyan: The Garden Classroom Team were: Adam – the clown, Holly – the popstar, Richard – Chris Pratt's twin, Millie – the masterchef, Marnie – the camp head. Rosie – Queen of Spices. Funniest moment - On the first night when I got into my tent to sleep but I was so excited I couldn't sleep, I kept trying but I could not sleep all night. When David woke up I said "Why are you up so early?" He told me it was morning and he opened the tent zip, it was light outside and I hadn't slept all night! Worst moment – When I climbed the tree I got splinters all over my back, the good thing is they all came out.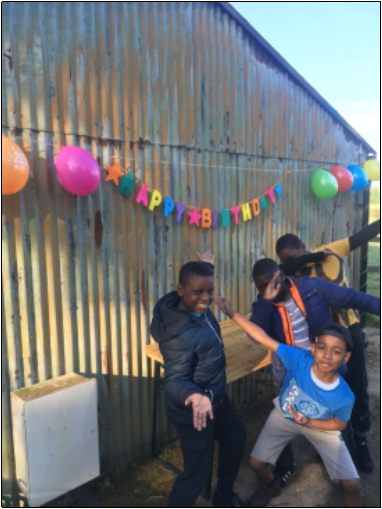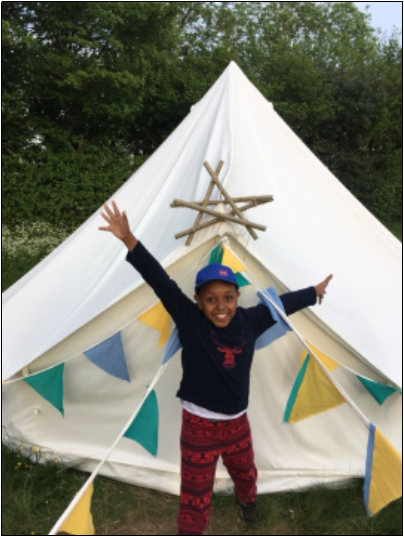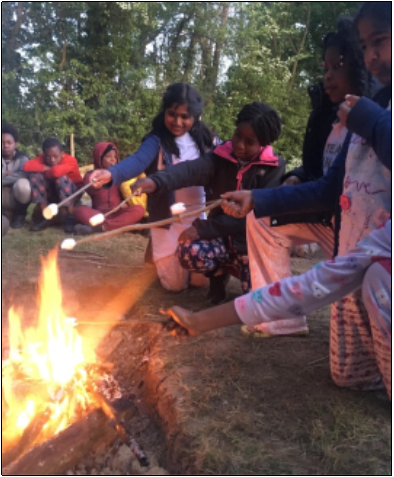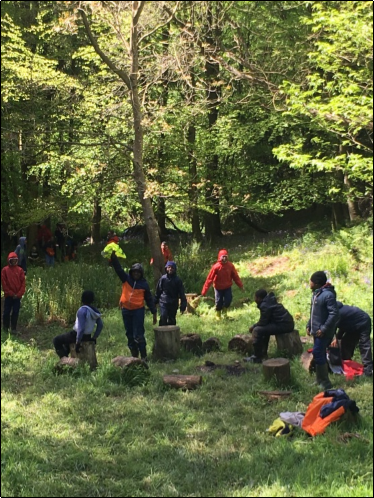 A special week camping – Jenika: Hobbs Hill camping was a blast. If you have never been camping before and you want an amazing first experience, I recommend you go there. If like me, you don't like creatures, I think you should still go because you will get a chance to face your fears. Another tricky thing was that we had to walk for 2 hours just to get there. But let's stop talking about bad things now and get on to the good things! My funniest bits were when Richard and Adam were telling us stories around the campfire, I was still laughing in my sleep they were so funny. Now the best thing about camping was when we sat around the campfire in a roundy thing (that's what Richard called a circle) and sang new songs. The tyre swing is also a must! The food was astonishing, the best food I ever had! We also played the best new game ever called Boom Shaka Laka! I wish I could go all over again. A big thank you to TGC for letting us come camping and for making our trip so amazing.
Ms Gough, Ms Abel and Ms Mace would like to say a big well done to all the children who went to Hobbs Farm for representing Mandeville so maturely and giving us so many reasons to feel proud of you. We will be laughing about all the wonderful memories we made for a long time to come!