Mandeville win 3rd place in Great Big Dance Off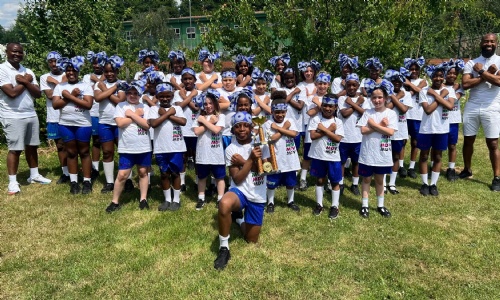 We are immensely pleased to announce that Mandeville's Competition Dance Squad placed 3rd in the Great Big Dance Off National Finals that took place on Thursday 8th June; an absolutely fantastic achievement!
After winning the South East Regional Finals, Mandeville's dancers travelled all the way to Oxford, along with 34 of the best teams from around the country, to compete for the prestigious title of National Champions. The competition for the top spot was fierce but Mandeville's dancers impressed the judges and the audience with an outstanding performance characterised by their special Mandeville energy. The judges were particularly impressed with the age range of the squad, with children from Y1-Y6 making up Mandeville's team of 32 dancers. The children also demonstrated exceptional professionalism, adaptability and resilience in the face of such a daunting challenge; we are so proud of them!
Huge thanks to the team's dance teacher, Principa Marie-Reine Bouchereau from Storm the Stage Academy, for her dedication to Mandeville - committing time and energy to the school's dancers and transforming the school's dance club attendees into the 3rd best team in the country! Thanks also to Freddy Mandeville's PE teacher and the rest of the team who supported behind the scenes.