Brunel
'Into the Forest' is the exciting and thought provoking book Brunel class spent some time studying. Brunel class spent the first few lessons of Hackney Loves Reading and English making predictions about the text. "Predictions are educated guesses" - Laila.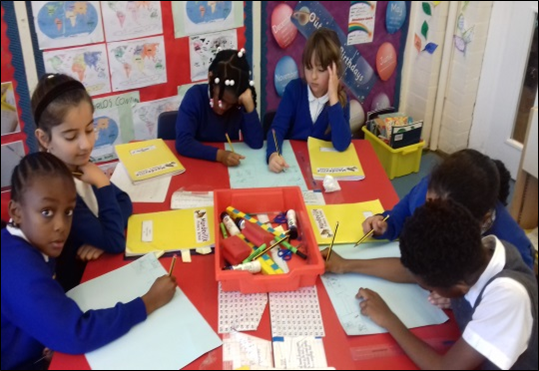 We then explored the feelings of the characters through role play and sketching out what happened in the story.
Brunel class used their knowledge of conjunctions to write complex sentences when rewriting parts of the story. "A complex sentence is when you write two simple sentences and join them together with a conjunction such as while, so, and, but" - Kelvin.
We then used our knowledge of adverbs and senses to write list poems. "Adverbs describe the verb, if I clap I can say that I am clapping loudly" - Kobby. Precious used alliteration and similes in her work to make it even better. "Alliteration are a few words, one after the other, that begin with the same sound. For example, bees buzzed"- Edjania.
As we wanted to impress our readers, we used 'show not tell' emotions to add flavour to our writing. We used mirrors to look at ourselves and record what we saw when we looked happy, sad and angry. "It was really fun because simply writing I felt excited or I felt annoyed can be boring" - Blessing. Instead of writing, 'I felt fear,' Paulina said, "My eyebrows raised, my lips felt dry and sweat ran down my cheeks."
We spent a lesson using clear instructional language to direct our partners around an obstacle course. It was really fun as we were blindfolded and we had to use specific adverbs, time conjunctions and directions or our partner would get lost! "You had to really trust your partner and listen carefully to their directions!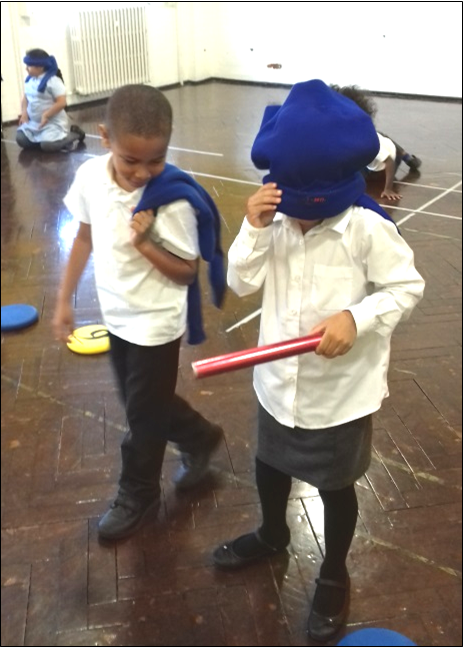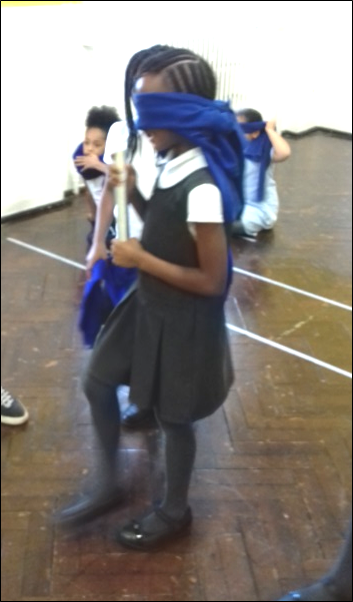 It was exciting because you couldn't see but also a little scary"- Neveah. We used this knowledge to write interesting and clear directions for the young lost boy in our story. The following day we walked around the school building and recorded the directions we went, how we walked and when we did it. We jogged lightly around the hall and sat quietly in the science room. "It was really fun because we got to walk around the school and even into the playground" - Paulina. We used these notes to write a detailed account of our journey.