Extended School Day
Breakfast Club
We offer a fantastic breakfast club here at Mandeville. Our breakfast club runs Monday to Friday, for an hour from 8am to 8.50am. Children can arrive any time between 8am and 8.30am (last entry is at 8.30am). Breakfast club provides children with a range of engaging activities including: Table Tennis tournaments, art activities and an array of fun board games! Our PE coach Freddy, runs a range of exciting sports activities, including football and athletics.
Breakfast club includes a free, tasty & nutritious breakfast with options including a variety of cereals, toast, bagel, beans on toast, pure fruit juice and milk.
Breakfast club is open to all children, from nursery to year 6.
All this for just £1 per child, or £1 per family unit, per day (50p per day or 50p per family unit for families who qualify for Free School Meals).
We also have a free Bagel Breakfast stand in the KS2 playground between 8.50 - 9.05am, for children can grab an extra bite just before they start their school day!
Please book on: https://mandeville.magicbooking.co.uk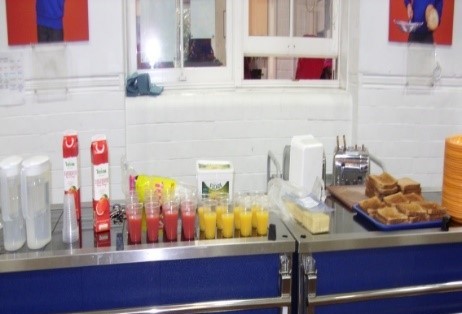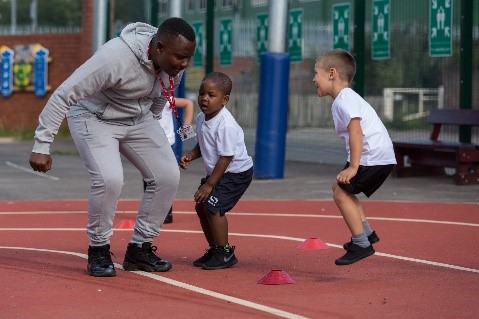 After School Play Centre
Play Centre runs every day from 3.30 - 5.30pm and is staffed by our trained members of staff.
After School Play centre is for children from nursery, (if they can cope with the longer day) through to Year 6 children.
Children from our other LEAP federation schools (Kingsmead or Gayhurst) are also able to attend Mandeville's After School Play Centre.
| | | |
| --- | --- | --- |
| Option 1 | 3.30-4.30 Play Centre Short session | £4 |
| Option 2 | 3.30-5.30 Play Centre Long session (includes a snack) | £6 |
| Option 3 | 4.30-5.30 Play Centre after club (includes a snack) | £2 |
Free school meals discount* - only pay £4.50 per child per day for the long session 3.30-5.30.
* Note the 'free school meals discount' applies to families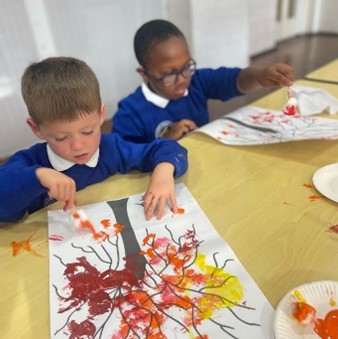 who qualify for and are registered with Hackney Learning Trust for a free school meal discount. Please talk to the school office team for more information on this.
Play Centre late booking charges and late collection charges of £4 apply.
Please book on: https://mandeville.magicbooking.co.uk
If you are booking for the first time, please follow these steps outlined on the How To Book Play Centre page of this website.
After school Clubs
At Mandeville Primary school we aim to offer a range of after school clubs to give children opportunities to enjoy and experience various activities. We offer a range of fun, exciting and creative activities designed to engage and develop our children socially, emotionally, physically and academically. All clubs are announced at the start of each term and run for 10 weeks. Each after school club activity costs £10 (Families eligible to PPG qualify for one free After School Club each term).
If you would like your child to attend an after-school club, please book on: https://mandeville.magicbooking.co.uk to secure their place.
Below are a few examples of the type of after school club that is offered at Mandeville:
Spanish Club: The aim is for children to develop a love of the Spanish language. The children learn in a variety of different ways, such as songs, rhymes, games and apps on the Ipads.
Art Club: In art club the children have the opportunity to use a variety of materials to create 2D and 3D art works. They can paint, create collages, sew and sketch. All children are encouraged to be creative and to express themselves.
Netball Club: This club explores all different elements of netball, teaching the children the rules and developing their skills on the netball court. Through our club, teams will be selected to represent Mandeville Primary school in competitions and fixtures against other schools.
Dodgeball club: Our high-quality dodgeball sessions allow children to be active and make new friends whilst having fun. The club aims to develop our pupils physically, technically and tactically. We create a safe, fun and motivating environment to help your child learn new skills within a much loved game.