Free School Meals
Since September 2019 Mandeville school has been offering free school meals to ALL children at our school, from Nursery to Year 6 (including children who are not currently on free school meals). Mandeville took the decision to offer free school meals to all our students because we wanted the best for every child and we know how important healthy lunch is for their learning. This provides families a saving of £536 per child per year and over £2,100 for any child's time with us from Nursery to Year 6.
Mandeville will continue to offer outstanding school meals under the supervision of our head chef. Our school lunches are nutritious, tasty and introduce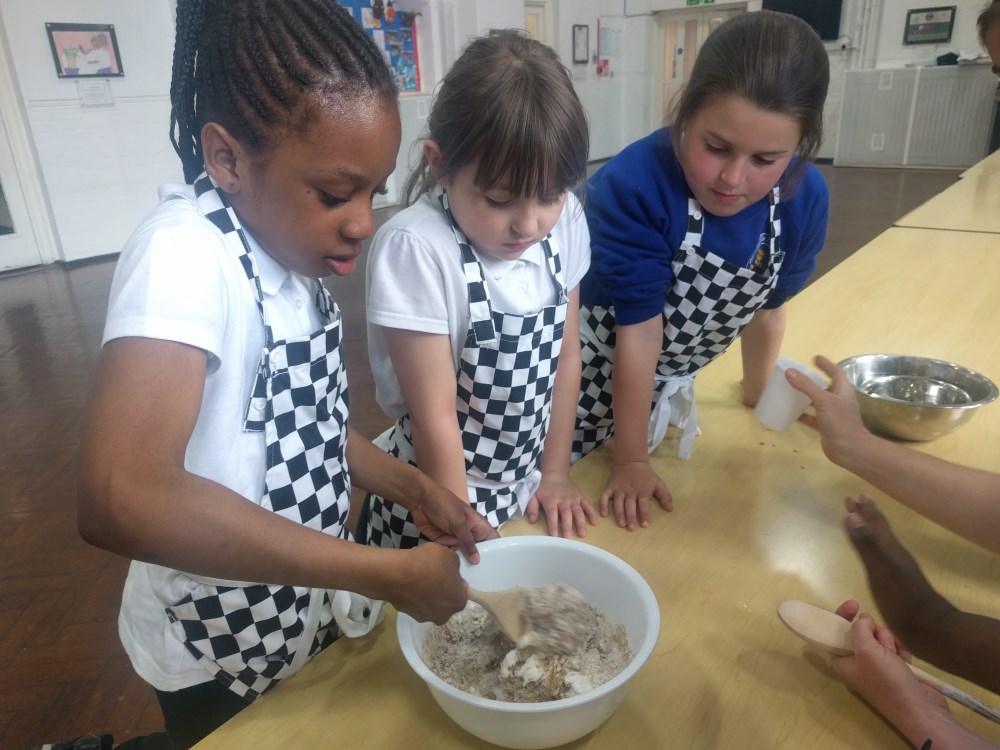 children to a wide range of tastes and ingredients. Children take part in cooking lessons and to grow vegetables in our kitchen garden, helping them to understand where food comes from and the importance of eating healthily. For more information about these lessons and about our School Lunches please see the School Lunches & Our Kitchen page and the Hackney School of Food page.
Although all children attending Mandeville benefit from our free school meal offer, we ask that all families who receive benefits and are eligible to receive Free School Meals from Hackney Council, should register with the council (see link below), as Mandevilles's funding allocation is directly linked to the number of families registered with Hackney for Free School Meals.
https://education.hackney.gov.uk/content/apply-free-school-meals