The Kitchen and Kitchen Garden
The kitchen at Mandeville Primary School is dedicated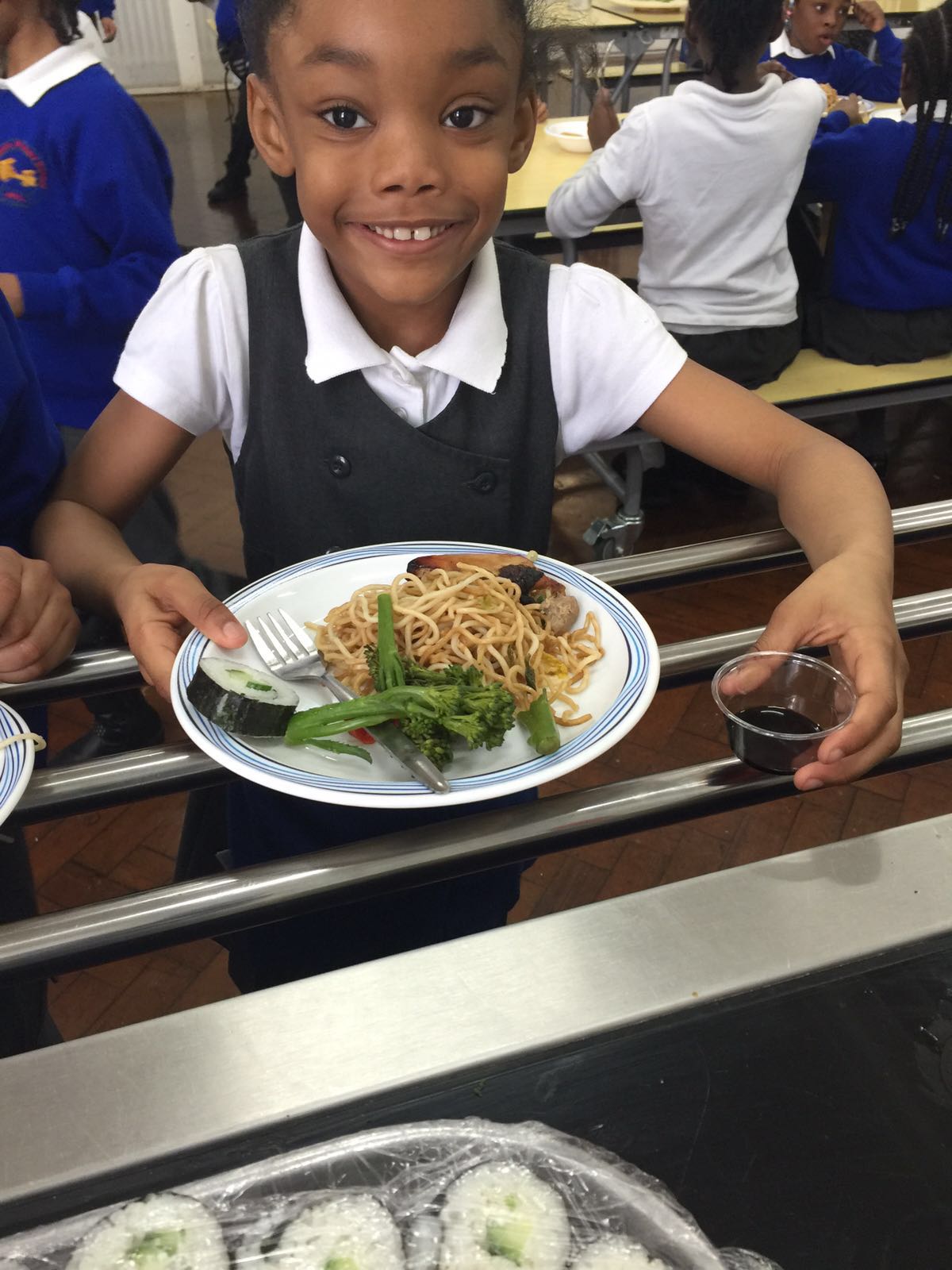 to providing the best quality and most tasty food; drawing from a wide range of world cuisines. We create thoughtfully balanced menus, changing termly to reflect the changes in seasons and produce.
One of the first things we wanted to tackle when our mealtime over-haul started was really encouraging a happy and fun sharing feeling in the dining hall. Teachers volunteer to spend mealtimes in the hall, encouraging students to try new things and have fun at lunch time. Sharing salad boards
on the tables are an exciting and accessible way for students, and staff, to try new salads and get their 5 a day!
The Mandeville kitchen garden project is up and running giving pupils an understanding and an appreciation of how food grows and where it comes from! The introduction of wormeries has given students an opportunity to get involved in recycling of food waste, putting into practice valuable knowledge they gained in a series of assemblies by Eco-Active, to provide compost to feed our garden! We now have a beautiful and flourishing kitchen garden providing lots of wonderful opportunities for all our children to learn about food and where it comes from. All children take part in planting, growing and harvesting food in the garden and children are taught Health Eating and Cooking lessons in small groups throughout the year, making links to the produce from our Kitchen Garden wherever possible.