The Mandeville App
The Mandeville School App can be downloaded onto your smart phone or tablet. By downloading the free app you will receive all the latest school news, access to the school calendar, receive up-to-date messages and much more. The app is available for Apple devices on iTunes, and for Android devices on Google Play. To download click on one of the buttons below.
There are some very helpful videos to help you get started below:
Apple - https://www.youtube.com/watch?v=pD435Uo4vEA
Android - https://www.youtube.com/watch?v=UOvVNnq4nwA
It is very important that you make sure you have given the school office an email address, as we need to initially set up the app linked to a single email address per family in order to be able to send you individual messages. If you have not already confirmed your email address with the school office please do so as soon as possible.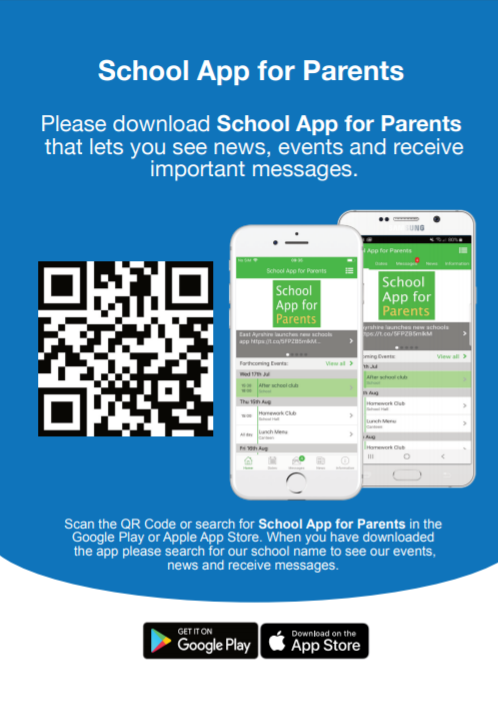 How to Download the App
Either scan the QR code on the leaflet above or click on one of the buttons below to download the School App for Parents (for Apple devices use the App Store button, for Android devices use the Google Play button)
Once the app is installed - under 'select school', type in Mandeville Primary School and select Mandeville Primary School from the list.
Make sure you allow the app to send you notifications - so you know when you have messages from the school
Add your email address and follow the prompts.
You will then be able to receive messages, newsletters and much more!
If you would like help setting up the App on your smart phone or help setting up an email address pop in to the office and we will help you get set up.