West
When West Class performed their first assembly on their favourite book called 'No Dinner'. The children were very confident and they were able to deliver their lines using clear, loud voices. There was some fantastic acting and singing. We are all very proud of them and we cannot wait for their next assembly!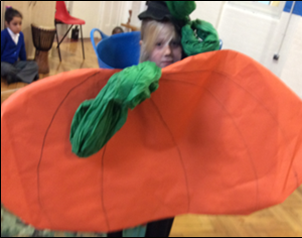 "The old lady tricked all of the animals and she made her way home!" Elijah.
"I really liked this story because I went inside a giant pumpkin!" Michelle.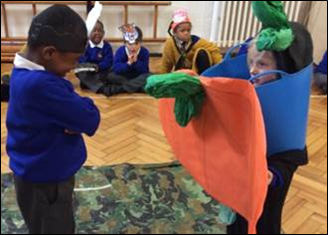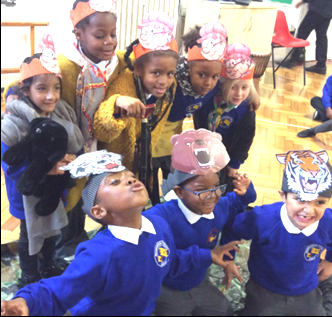 During Autumn term, we learnt about Rosa Parks. We read about her story and we then acted it out, pretending to be Rosa Parks and even having a protest around the whole school! We had such fun but the main thing that we have to remember is that Rosa Parks played a really important role in bringing equality.
"Rosa Parks refused to get off the front of the bus and she was arrested." Zain.
"Rosa Parks helped change the law and now everyone can sit where they want." Sofia.